When it's time to get your oil changed, you could try doing it yourself to save money, but why not save yourself some time, hassle, and mess by taking it in to the experts? When you're looking for a trusted place to get an oil change in Barrhaven, take it to the service department at Myers Barrhaven Toyota.
At Myers Barrhaven Toyota, we are proud to bring our customers a VIP dealership experience. Whether it's your first time here or you're a repeat customer, we serve you better every time you visit us. Feel free to ask any of our friendly sales team members if you have any questions. We're always available to answer any questions you may have in person, over the phone, and online via our website. Visit us today at 4123 Strandherd Dr in Ottawa, ON, or call 613-823-8088.
Part of Myers Automotive Group
Giving you greater access to inventories and volume pricing.
Express Service
Get in and out faster with our 30-minute oil changes.
100% Satisfaction
We make it our #1 priority to give you complete customer satisfaction.
Why Choose Myers Barrhaven Toyota
Express Oil Changes and More
Myers Barrhaven Toyota is home of the 30-minute oil change. If your oil and filter aren't changed in 30 minutes, it's on the house. We offer other express services such as tire rotations and alignments, brakes, and more. No need to make an appointment either, just come on by and we'll take care of everything. You can take advantage of our express services during all regular service hours. Enjoy the speed and convenience of express service at Myers Barrhaven Toyota.
Expert Technicians in Barrhaven
For more complex repairs, our expert technicians are trained in all things Toyota to get your vehicle running in top condition. You'll be back on the road in a safe and reliable vehicle in no time. You can book a service appointment online for your added convenience. No need to put your life on hold for vehicle repair - Myers Barrhaven Toyota has extended service hours and 18 service bays to help you get on with your day faster.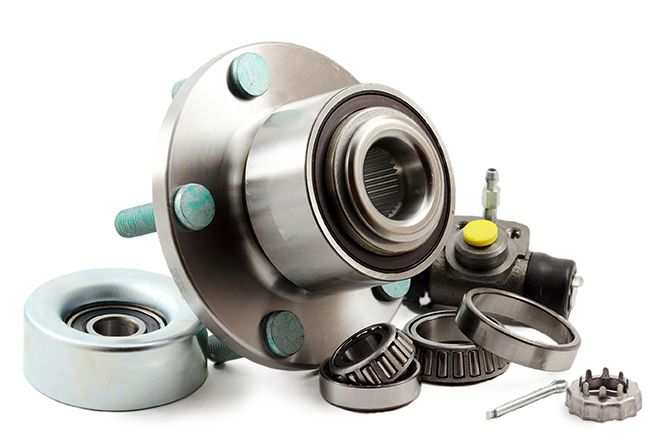 The Best Parts
If searching through a parts catalogue is not your idea of a great time, the Parts Department at Myers Barrhaven Toyota is here to help! We're proud to be your one-stop shop for quality auto parts, and will help you find exactly what you're looking for from our comprehensive inventory of quality OEM components. Use our convenient online form to place your order, or visit us in Barrhaven today!
Tires and Rims for Every Budget
When you need to buy another set of tires, we can help! We have a large selection of tires and rims from brands you trust like Micheline, BF Goodrich, Goodyear, Pirelli, and more! We also offer tire storage, so there's no need to sacrifice valuable space in your home. At Myers Barrhaven Toyota, we make regular vehicle servicing convenient. You can arrange to have your tires changed over at the same time as your oil change or other service appointments for added convenience.
At Myers Barrhaven Toyota, we make it our number one priority to give you complete satisfaction each and every time you visit our dealership. As part of the Myers Automotive Group, we bring you access to greater inventories, volume pricing, and the peace of mind that we are backed by a reputable company that's been serving Ottawa and the surrounding communities for over 75 years. Our friendly and energetic staff are excited to help you find the perfect Toyota vehicle for you and are standing by ready to answer any questions that you might have about any of the vehicles in our inventory. We are committed to serving you better, so if there's anything we can do to improve, let us know. We are constantly evolving to bring you the best possible customer service. Visit us today at 4123 Strandherd Dr in Ottawa, ON, or call 613-823-8088.
Negotiating for a new car has always been an experience which I have tried to avoid as long as possible Fortunately my experience with Myers Barrhaven Toyota was not like my previous experiences. This was my most stress-free vehicle lease/purchase. The people I dealt with were all genuinely nice and informative. As well, I'm driving a car which suits me. I enjoy its appearance both inside and out and I really enjoy driving it. I am very happy with the car and the total acquisition experience.
Marcel C.
Myers Toyota did a wonderful job and gave me a great deal. They made me feel so comfortable and helped a ton. Jody Fitzpatrick was incredibly helpful, sweet, funny, and the best person who could have sold me a car! She was amazing, and made the experience that more enjoyable. She took my worries away. I would absolutely recommend Myers Barrhaven Toyota to anyone wanting to get a nice car at a reasonable price.
Alexis R.
Dealership is in immaculate condition. My husband and I dealt with Jemilio and Ashley and had a wonderful experience with both of them. I appreciated the "no pressure" approach. We are extremely happy with our purchase and would recommend this dealership.
Dana M.